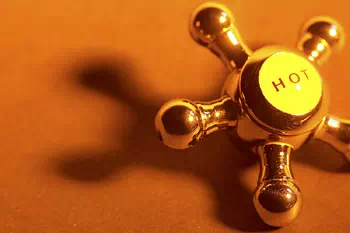 The Safe Drinking Water Act (SDWA) requires that "lead free" plumbing fixtures (including faucets), fittings, solder, flux, pipes, and pipe fittings be used in public water systems and in plumbing that carries water for human consumption in residential and non-residential facilities. The SDWA directs states to enforce these requirements through their plumbing codes, or other appropriate means.
Section 1417(a)(3) of the SDWA makes it unlawful for any person to introduce into commerce the plumbing items listed above if they are not lead free. Section 1417(d) defines "lead free" as:
Not containing more than 0.2 percent lead when used with respect to solder and flux; and
Not more than a weighted average of 0.25 percent lead when used with
respect to the wetted surfaces of pipes, pipe fittings, plumbing fittings, and
fixtures.
More Information
EPA Safe Water Hotline at 1-800-426-4791.
EPA's Safe Water Drinking Act home page.
How to Identify Lead-Free Certification Marks for Drinking Water System & Plumbing Materials Factsheet